Doctor Nath has been named one of America's Top Doctors for 3 years straight, 2001-2003; less than 1% of American Doctors make it onto this list.
Please find out more about Doctor Nath below:
Medical Credentials
Foot Drop Experience
Foot Drop Consultations
Site Map
Press Releases
Foot Drop Schedule
Video Document Upload
Surgery Locations
Foot Drop Publications
Patient Resources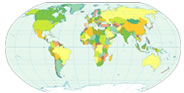 Patients from many states several countries around the world have had Foot Drop surgery by Doctor Nath in Houston, Texas. Dr. Nath can provide consultation for possible surgical correction of the problem. If therapy or conservative management is better, then he can provide information for this as well.
We can help you arrange your travel and surgery plans. (Find out more)



Our Staff can Help!!!
The Texas Medical Center started with a dream to create a medical center, where people from all walks of life could have access to the best health care anywhere.